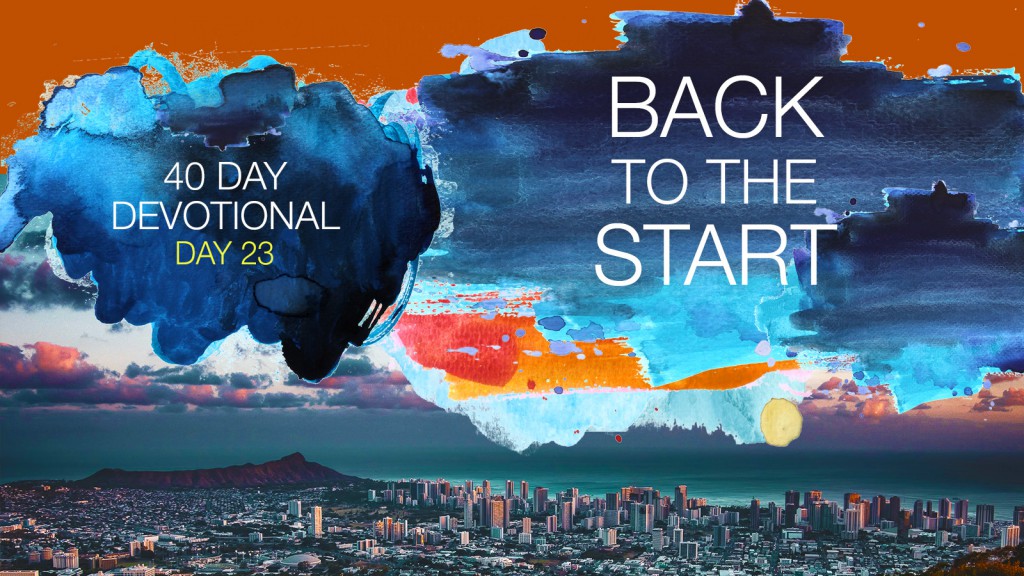 "But when the fullness of the time had come, God sent forth His Son...that we might receive the adoption as sons. And because you are sons, God has sent forth the Spirit of His Son into your hearts, crying out, "Abba, Father!"
Galatians 4:4-6
We were born spiritual orphans in this world. At the center of an orphan's heart is rejection and fatherlessness. However, we've been invited to have intimacy with the Heavenly Father in the secret place. And there's a reason we can go there to meet Him. It is because the moment we believed in Jesus Christ, He adopted us into His family.
When God adopts, it takes on a greater meaning than natural adoption. In spiritual adoption, God removes our orphan heart, accepts us and makes us His sons and daughters. The Greek word for adoption is huiothesia. This means He has made us, set us forth as, and put us in position as a son.
SOMETHING TO THINK ABOUT
"As Jesus Christ is [His Son], so am I in this world" (1John 4:17b). Hallelujah! Our adoption was purchased with His Son's Blood. Remember, in the secret place, we are not leaders, fathers, mothers, husbands, wives, or ministers first, but His sons and daughters. So draw near to Him with fearless confidence knowing you are His beloved. He is, "Our Father in heaven" and holy is His name. He is our Abba Father!
In Romans 8:15 (TPT), it says, "And you did not receive the 'spirit of religious duty,' leading you back into the fear of never being good enough. But you have received the 'Spirit of full acceptance,' enfolding you into the family of God. And you will never feel orphaned, for as He rises up within us, our spirits join Him in saying the words of tender affection, "Beloved Father!" (Jonathan Vasquez)
TODAY'S DECLARATION
"I am Your son (or daughter), and my heart cries out to You, my Beloved Father."
TODAY'S BIBLE READING
Old Testament: 2 Chronicles 25-27; Psalms 147
New Testament: Luke 12:13-21; 2 Thessalonians 2:13-17