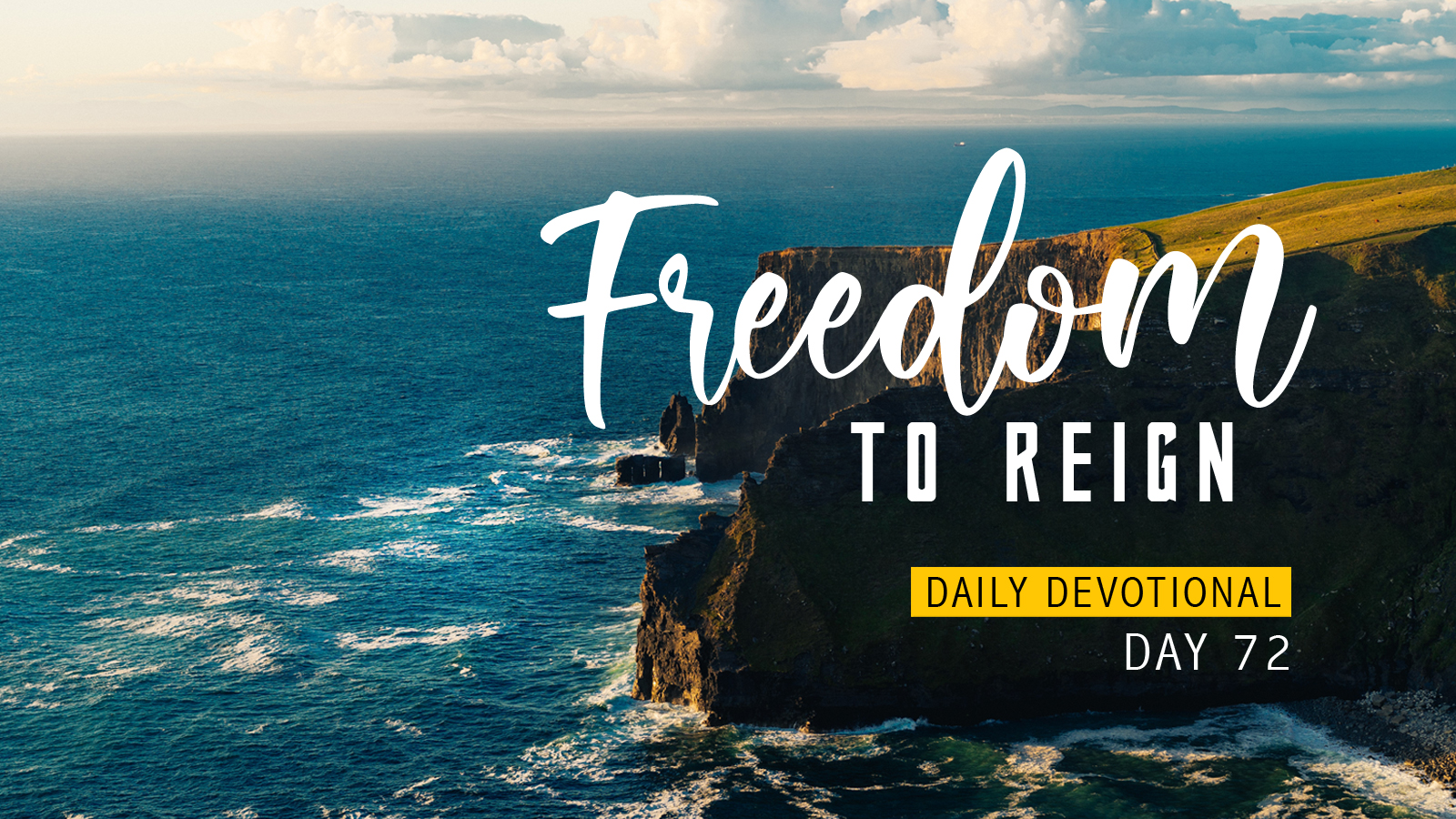 "He is ever present with me; at all times He goes before me. I will not live in fear or abandon my calling because He stands at my right hand."
Psalm 16:8 (Voice)
When we are reconciled and restored in relationship with God through His Son, Jesus, by declaring a simple prayer out loud from a sincere heart, we become sons and daughters of the Most High God. He promises never to leave us or forsake us. His arms are open wide for us to run to Him for protection, provision and blessing - empowerment to prosper in all things. He becomes our fortress and refuge in times of turmoil and confusion now and forever.
SOMETHING TO THINK ABOUT
I made that decision 25 years ago. I invited Jesus into my life, during a period of turmoil and confusion in my family. My brother had been battling a disease and the doctors could not do anything more for him, so he was released to go home to live out the remaining days of his life.
A friend heard about our situation and delivered a petition of prayer and Gloria Copeland's audio tapes on healing for my brother. These items were completely foreign to us at the time. However, in our desperation to save my brother's life, we played those healing tapes and prayed that petition prayer. We immediately witnessed relief, peace and comfort to his body. Hours later my brother and I invited Jesus into our hearts and became FREE and FEARLESS warriors, ready to live for the plans and purposes of God. The transformation was miraculously evident to me; my brother's language oozed with forgiveness and setting things in order and I became a radical enforcer of the spirit of faith and would allow ONLY those who believed in my brother's healing to visit.
However, three days later my brother who was healed by the Lord, spirit, soul and body chose to leave this life and go home to be with the Lord where he is more alive than ever and in our future. I did not understand these things then and fear immediately attempted to steal, kill and destroy the mustard seed of faith and the life of God in me. But God connected me to the precious couple that brought salvation and God's Word to strengthen me and grow my faith. Then God sent another friend who invited me to Word of Life on Easter Sunday in 1995. I have been planted here and flourishing in the courts of God since that fateful day.
I chose not to live in fear but to live with faith in God. I chose not to abandon my calling but to surrender and be a disciple of Jesus and leader in His heavenly vision accountable to my pastors and faithful to reach people and touch their lives with the love of God that forever changed the course of my life. (Julie Nurre)
TODAY'S DECLARATION
"Lord, thank You for standing at my right hand. I choose to be a friend to others in their time of need. I want to be used by You to lead people to a relationship with You through Jesus. I invite people to my church that I call home, Word of Life, and to Life Group, so that they can become a disciple and discover their calling like I did!"
TODAY'S BIBLE READING
Old Testament: Jeremiah 26-29; Ecclesiastes 8
New Testament: John 4:1-14; James 5:7-12