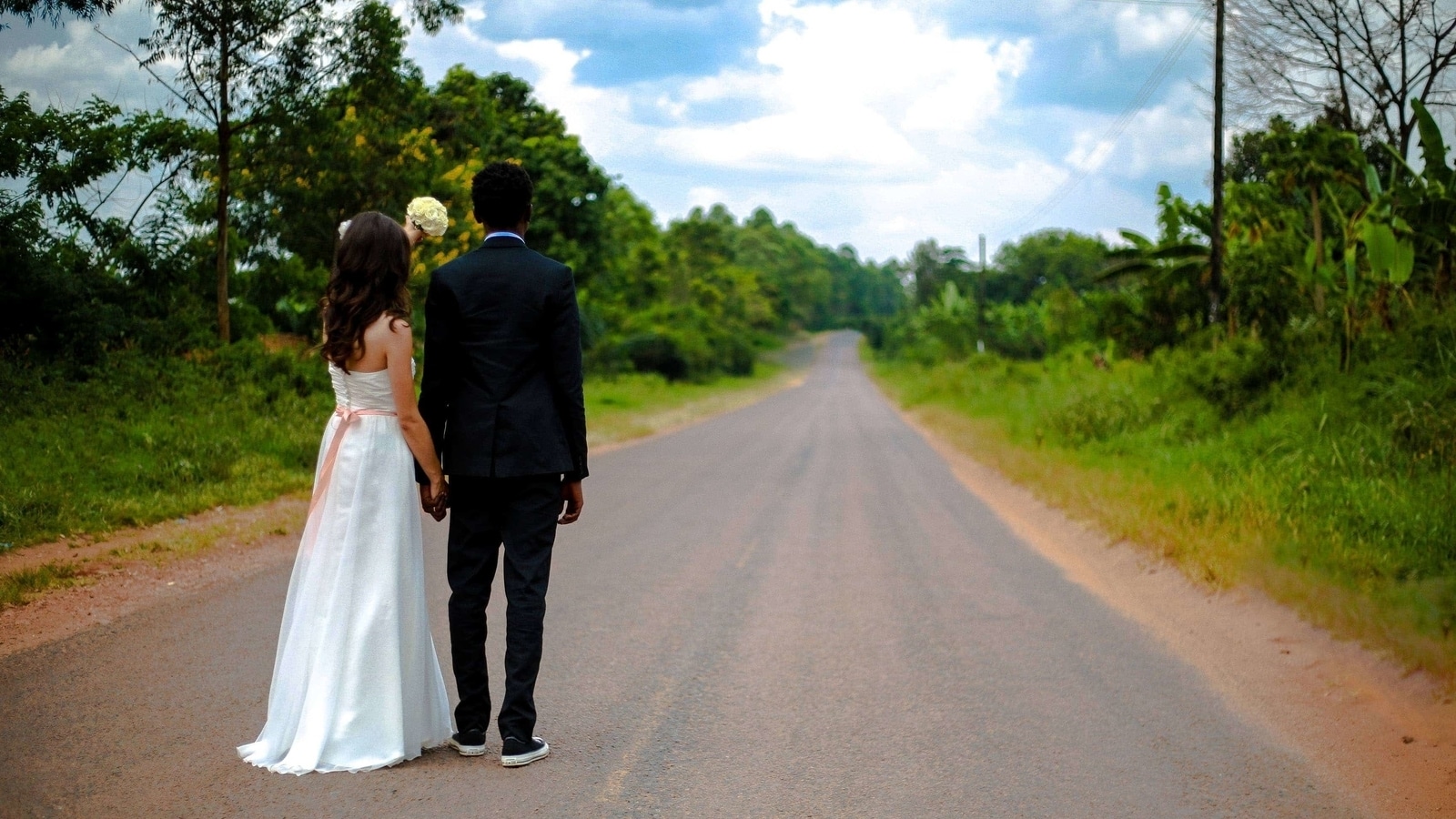 "...male and female he created them."
Genesis 1:27b
Marriage is an extension of divine character. My wife, Claudia, and I have been married for thirty-four years. During these years, we have seen the blessing of God over our lives and our family. One of the questions that she asked me a few months ago was, "If you could go back in time, what would you change?" I thought and replied, "I regret the years that I didn't write a single poem to you and I would go back in time to make a real effort to put my feelings into words so that I could always express them to you." The past year I have had to travel a lot without my wife so I began to write to her. I wrote her a few words that I would like to share with you:
"My beloved wife, you cannot imagine how much I miss you because being by your side brings strength to my soul. Every moment that I am with you is like being in paradise, and every word we share is interwoven with such strength that with those same words we build a road that leads us to eternity. God gifted you with such a special grace there is no mountain to high for you to overcome because you are full of so much optimism. Even in the most difficult times, you don't allow circumstances to influence you, but always have a word of encouragement and hope to give.
We are the most blessed family on Earth; God was gracious enough to give us the most wonderful gift that is you. Like an angel from heaven, you know how to move the spiritual atmosphere. You are able to command angels to fight alongside us. I miss your smile, your touch, and your kisses. You inspire me, motivate me and comfort me. You are truly beautiful and full of sweetness; you are peaceful and tender; you are kind and noble; you are loving and full of greatness; your life is like a hymn of faith and you are the perfect example of obedience. I know that God brought you into my life to give me a taste of what to look forward to for eternity.
My beloved, you have captivated my heart. You are like the book of Esther, even though the name of God is not specifically mentioned, His presence is evident throughout its pages. God's presence is written across your face, and visible throughout your life. You wouldn't even have to talk about Him because the greatness of God is reflected in everything that you do. How I desire to have the Wisdom of Solomon so that I may express with wise and well construed words the feelings deep in my heart. How I desire to have the eloquence of Apollo in order to touch your heart with my words. I am sure that even the greatest works of Shakespeare are simple in comparison to the love that I feel for you. With plain words, I ask that you not only accept my love, but also my commitment to make your heart happy every moment of your life. Thank you for being the way you are, there is not a single thing that you need to change. I love you. Cesar Castellanos"
SOMETHING TO THINK ABOUT
Marriage was God's idea, and what He gives cannot ever be contaminated by boredom or monotony, rather it always has the touch of joy. Paul said that the strong foundations that cannot be moved are: faith, hope and love and the greatest of these is love (1 Corinthians 13:13).
TODAY'S DECLARATION
"God gave me His character, His blessing, His protection and His love."
Today's post is an excerpt from Pastor Cesar Castellanos' book, Declarations of Power for 365 Days of the Year: Volume Two.
TODAY'S BIBLE READING
Old Testament: 1 Samuel 21-23; Psalms 104
New Testament: Mark 12:28-34; 2 Corinthians 9