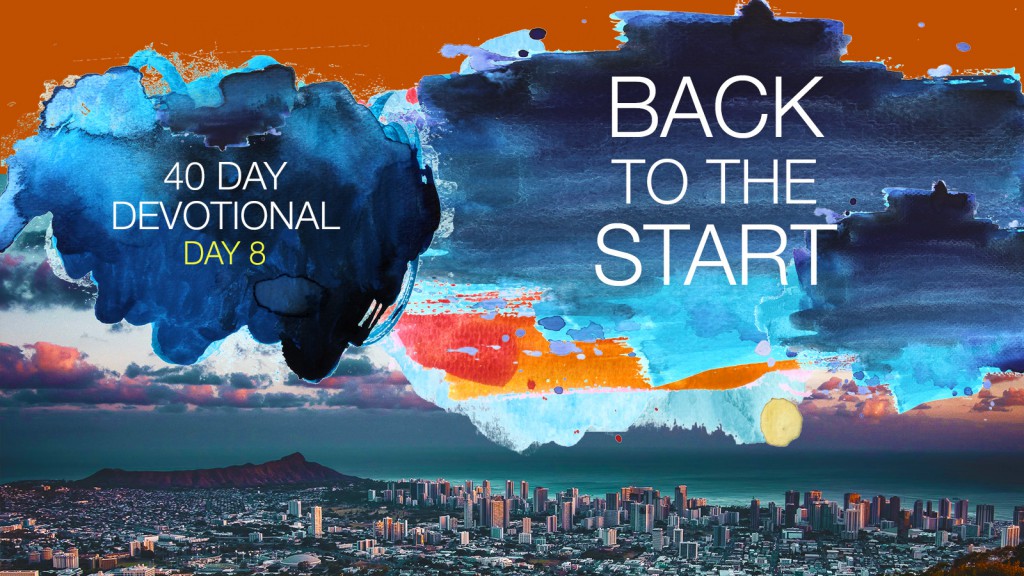 "So she left the place where she was, her two daughters-in-law with her, and they started on the way back to Judah."
Ruth 1:7 (AMPC)
Naomi was married to a man named, Elimelech. A famine causes them to move with their two sons, from their home in Judea to Moab. While there, Elimelech dies, and 10 years later so does her two sons.
In her time of great sorrow, the Bible says Naomi made a decision to leave the place she was at and go back to Judah. She realized that she needed to go back home, to the place where she knew God's presence was. She had to be willing to let go of the feeling of sorrow and humbled herself to go back to the place she knew God's provision was for her life, the place that would bring her comfort and strength.
The word Judah means "Praise." The Bible says, "Weeping endures the night, but joy comes in the morning" (Psalm 30:5b). Sometimes it can feel difficult to let go of sorrow, hurt and pain, especially at the loss of someone we love or something we've worked so hard for but ended in loss. However, God promises us that He will be with us always. And He is the source of all comfort (2 Corinthians 1:3). When we begin to go back to Judah, the place of praise, God's presence comes in and restores vision to our lives, which reveals the future and the hope He has for us. God strengthens our soul and heals our hearts.
SOMETHING TO THINK ABOUT
There's a song by Michael W. Smith called, "The Heart of Worship", that really reminds me of Naomi and the decision she made to honor God. She was at the lowest point in her life. Her husband and two sons had died. She could have died too with a bitter and empty heart but she decided to surrender to God. She had nothing to give anyone, and definitely nothing to give God. But she realized that all He wanted was her heart. (Deneen Quartero).

The Heart of Worship by Michael W. Smith
When the music fades
All is stripped away
And I simply come
Longing just to bring
Something that's of worth
That will bless Your heart
I'll bring You more than a song
For a song in itself
Is not what You have required
You search much deeper within
Through the way things appear
You're looking into my heart
I'm coming back to the heart of worship
And it's all about You
It's all about You, Jesus
TODAY'S DECLARATION
"I'm letting go of all sorrow and coming back to praising Jesus."
TODAY'S BIBLE READING
Old Testament: 1 Chronicles 15-16; Psalms 130-131
New Testament: Luke 8:40-56; Colossians 3:15-25