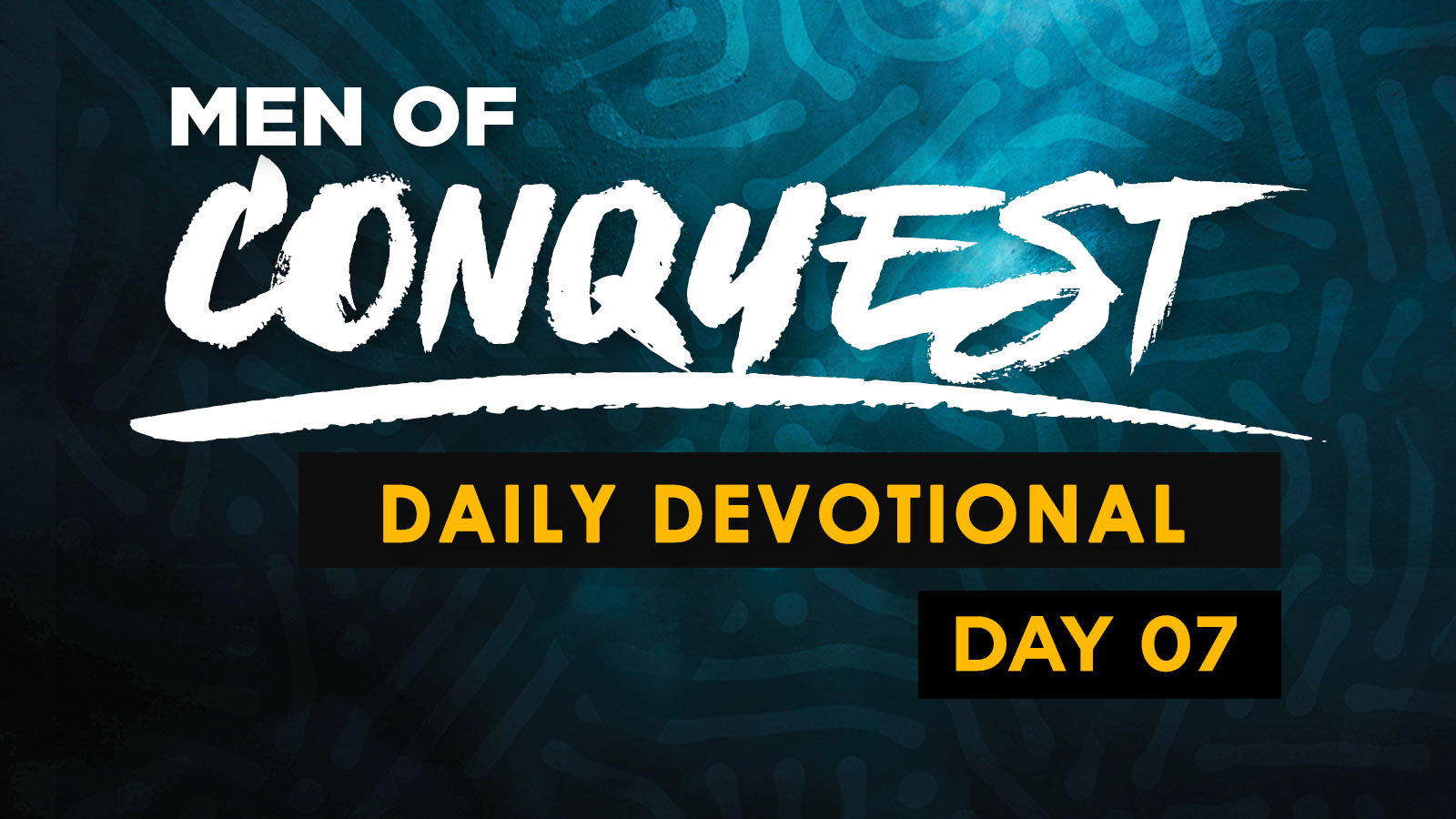 "David was greatly distressed, for the men spoke of stoning him because the souls of them all were bitterly grieved, each man for his sons and daughters. But David encouraged and strengthened himself in the Lord his God."
1 Samuel 30:6 (AMPC)
Throughout his life, David went through many hardships. One thing I admire most about King David was his humility and his surrendered life before the Lord. 1 Samuel 30:1-2 says: "Now when David and his men came home to Ziklag on the third day, they found that the Amalekites had made a raid on the South (the Negeb) and on Ziklag, and had struck Ziklag and burned it with fire, And had taken the women and all who were there, both great and small, captive. They killed no one, but carried them off and went on their way."
You could say, at Ziklag, David was at a place of hardship. Everything was taken from him, all his possessions, his wives, children, everything he had was taken. At this point, what was there for him to do?
Many of us might be in a situation right now where you feel like life has knocked the wind out of you. You could be faced with a sickness there's no cure for, or you could be going through a hard time in your marriage. Or, perhaps your children are going every other way but God's way. You could be thinking about ending your life; there are so many circumstances that are very real and you don't know what to do.
The Holy Spirit is here to remind you that you can overcome, you can conquer anything that tries to come against you. The truth is, God is your strength. In Psalms 27, David said: "The Lord is my light and my salvation; Whom shall I fear? The Lord is the strength of my life; Of whom shall I be afraid?" David saw God as a light that gives direction in the darkest of times. The enemy uses the spirit of fear to grip our hearts with uncertainty, doubt, anxiety and depression. But David reminded himself that the Lord is his strength and there is nothing in this world to be afraid of.
David goes on to say in verse 14: "Wait on the Lord; Be of good courage, And He shall strengthen your heart; Wait, I say, on the Lord!" Many times, we try to do things the way we think we need to do them, yet we don't even seek God for the answers. We run to every voice of counsel, even ungodly counsel, looking for a way to fix our lives. However, David shares a powerful reminder for us to wait on the Lord. To wait upon the Lord takes a surrendering of ourselves. We sometimes want to rush and fix things our way, in our timing that can lead to more hurt, frustration and regret. We become overwhelmed, and it feels as if we can't even think straight. So many emotions are attacking our mind, we're not able to see anything through faith. Yet, with a surrendered heart, God can heal and impart hope to the hopeless.
Regardless of what David was faced with at Ziklag, he encouraged and strengthened himself in the Lord (1 Samuel 30:6b). David began to think about all the times God had brought him through up to that point: the battles that God had miraculously given David the victory over, the lion and bear he defeated with his hands, the giant he defeated when he was just a youth. All of this started to give David hope, encouragement and faith. This strengthened his heart, and David inquired of the Lord, "Shall I pursue this troop?" Then God answered David: "Pursue for you shall surely overtake them and without fail recover all." Once again, David received the victory! He was able to see God's goodness, power and blessing over his life. You have the same ability to victoriously overcome any circumstance you're in.
SOMETHING TO THINK ABOUT
In 2013, my wife and I were faced with what seemed like a "Ziklag." After being married for 14 years, we were ready to give up and end our marriage. Many things added up throughout the years; we both had made many mistakes. It was as if everything was being taken away. We were drained, emotionally and physically. There seemed to be no hope. We were in church doing what we thought we should do, but we could not resolve anything. I tried to do it in my own way and in my own timing, but nothing got better. This torment and pain lasted about 3 years.
It was at a place of a surrendered heart where God was able to heal my heart and help me to love my wife again. As we pursued God and all that He has for us through Life Group, church services, Encounters and discipleship training, we were able to recover all.
It's been 3 years since and God has restored all that the enemy tried to steal! And now we no longer look to each other for fulfillment, but our eyes are on Jesus! When Jesus is first in our lives, we become who we need to be for our wife or husband, our children and everyone else. Now God is using us to reach out to others that are going through a hard time, not only in their marriage, but in all areas of life. God is faithful when we surrender totally to Him. He just needs a surrendered vessel to do the miraculous. Surrender all that you might be up against and God will guide and direct your steps. Never give in, never back down, pursue, overtake and recover all, in Jesus' Name! (Sean Wela)
TODAY'S DECLARATION
"I am more than a conqueror through Christ who strengthens me!"
TODAY'S BIBLE READING
Old Testament: Jeremiah 14-15; Ecclesiastes 5
New Testament: John 2:12-25; James 3:13-18