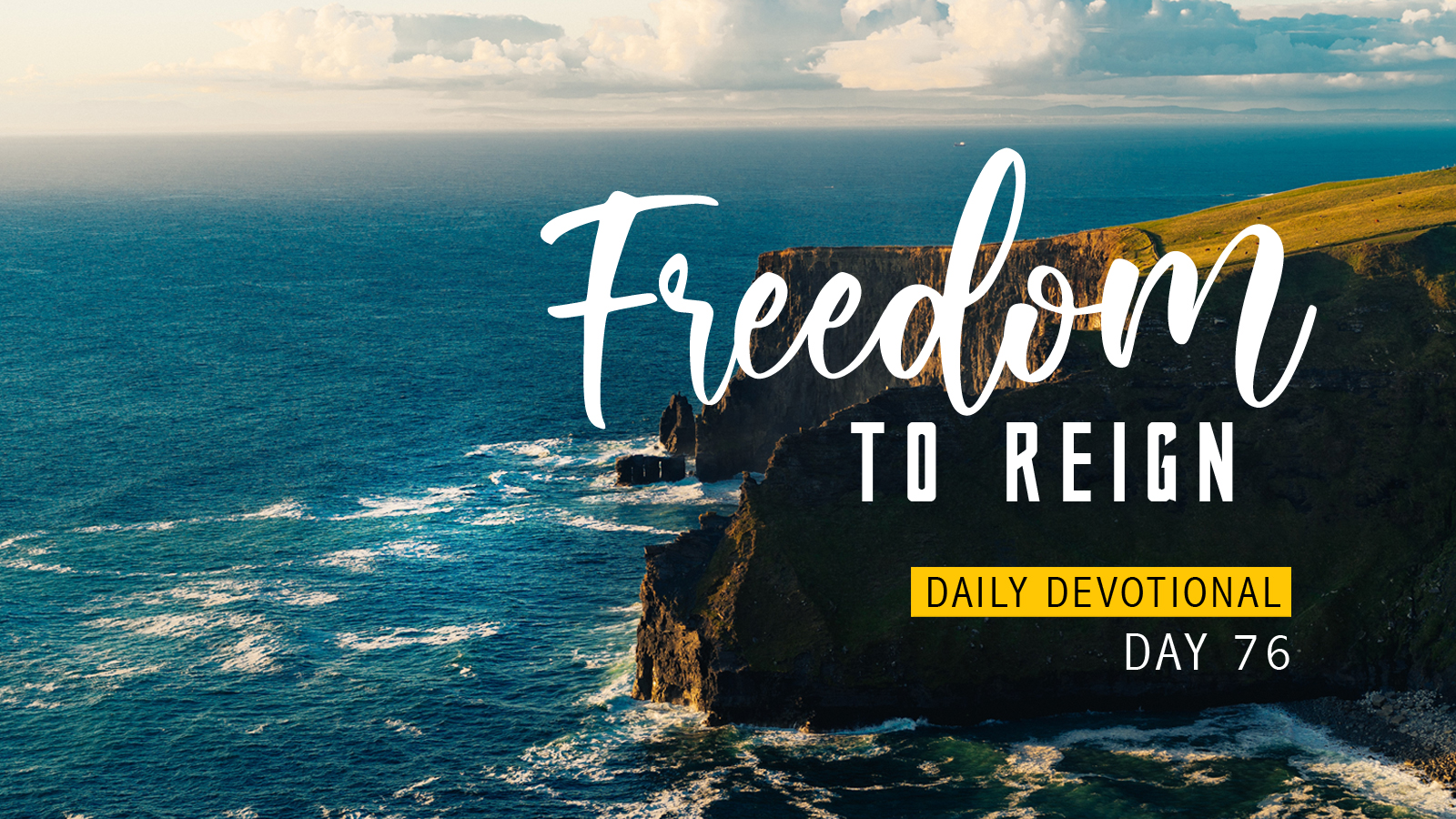 "So now there is no condemnation for those who belong to Christ Jesus. And because you belong to him, the power of the life-giving Spirit has freed you from the power of sin that leads to death."
Romans 8:1-2 (NLT)
How many times do you think the word "mistake" is written in the Bible? Go ahead and look it up. Go over to your Bible app and search for the word "mistake" in the KJV or NKJV translation. Or if you are classic style you can bring out that big concordance and look it up in there. Go ahead and do it. I will wait for you to come back. How many times did you find that word in the Bible? That's right! 0 times! I discovered this when trying to look it up for a friend and immediately God spoke to me and said, "It's because I don't see your past mistakes the same way you do."
Many years ago, I was watching an NFL football game on the television. There was a play where the quarterback dropped back for a pass and out of nowhere a defensive broke through his blocks, hit the quarterback in the stomach and then drove him into the ground. The quarterback laid on the ground for a long time and had to leave the game because of that play which eventually led to him missing the rest of the season with a separated shoulder. I will never forget the announcer on the television saying, "It was not the first hit that took him out, it was the second hit!" It wasn't the first hit when the defensive player hit him in the stomach when he was standing up, it was the second hit of driving him to the ground with all 300+ pounds on top of him that took him out. Then God said to me, "That's exactly what the enemy tries to do to take you out of the game." When we sin or make a mistake, we take a hit but then immediately the devil comes and tries to hit us with guilt, fear, shame, regret, and condemnation from that mistake. If we give in to that second hit, that is how he takes us out of the game, takes us out of the plans and purposes that God has for our lives. But thanks be unto God who does not see our past mistakes the same way we do.
That's why He could take a murderer named Moses and use him to be the deliverer of a nation. That's why He could take King David who made the mistake of adultery and then tried to cover up that mistake by plotting the murder of his friend. But from that mistake came the most famous and prosperous king of Israel named Solomon, who's lineage eventually led to Jesus. Jesus proved He does not see mistakes the same way we do by seeking out Peter after Peter denied and rejected Him in front of Jesus' own face. Jesus came to him while Peter was hiding in his guilt and condemnation from the past, presently Jesus was trying to heal him and call him to his future purpose to, "Feed My sheep." Peter would go on to be a pillar of the early church and change the world with the other disciples.
God doesn't see the mistakes of our past the same way we do because God does not live in the past. God lives in eternity and He sees all the mistakes of our past we have ever done, all the mistakes we are currently doing in our present, and all the mistakes we will ever do in the future. And you know what? His love for us is so strong he still beckons us into a relationship with Him and calls us to be used by Him for His Kingdom regardless of how big or how small those mistakes are. No mistake we have ever done, are currently doing, or will ever do can separate us from His love. All we have to do is REACH OUT, REPENT and RECEIVE. First, REACH OUT to Him by opening our hearts for examination. Then, REPENT for what He reveals that we could do better. Lastly, RECEIVE His love and forgiveness and RECEIVE His instructions to move forward.
SOMETHING TO THINK ABOUT
Not too long ago I was facing a major decision in my life. The decision was weighing on me as I knew it would affect me and my family for years to come. The good thing was there were a few options on how to move forward. The hard part was that there were a few options to move forward. It probably would have been easier if there was only one option. We came together as a family, sought counsel from our leaders. We gathered all the information and weighed the variables of each outcome. We committed to a certain option as a family and came to a decision but in coming to that decision and the way it came out, I hurt someone in the process. Someone who I look up to and someone who I have the utmost respect for. Our relationship took a hit because of how this all played out.
For next few days I felt so discouraged and dejected. I knew I let someone down who I deeply cared about. I was hurt that I hurt them. The feelings of running from this relationship swelled up on the inside of me. The thoughts of severing this relationship began to pop up in my mind. The feeling to justify my decision tried to take root in my heart. Thoughts would come saying, "They don't understand the decision we had to make," and "They had incorrect information of how we came to the final decision."
At that time, I realized the enemy was trying to hit us with the second hit, the knockout hit to take us out. I made a decision to seek out God in my prayer. I reached out to the Holy Spirit, crying out to Him to take this pain and burden of the past. He revealed to me the part I played and the things I could have done better throughout all of this. I immediately repented and received His love and forgiveness. Then I received His instruction to go and repent to the person I hurt. That was the harder part. It is easy to repent to God who you know will always forgive you, it is harder to repent to someone you hurt not knowing if they are going to receive it. Needless to say, they received my repentance, our relationship was restored and even entered into a higher level. I wouldn't be writing this devotional today had I not gotten free from that mistake in the past. I am so amazed at the mercy and grace God extends to me daily and that same mercy and grace is extended to you today. Don't allow the mistakes of your past to hinder you from the future God has purposed for you. Reach out to Him! (Rick Abordo)
TODAY'S DECLARATION
"Lord God, I reach out to You today to receive healing from my mistakes. I open up my heart to You, Holy Spirit to reveal my innermost secrets. I repent and turn from all of those mistakes You have just revealed. And I receive Your love, Your forgiveness, and Your healing to live free from my past mistakes and fearless for the future you have planned for me! Amen!"
TODAY'S BIBLE READING
Old Testament: Jeremiah 39-43; Ecclesiastes 12
New Testament: John 5:1-15; 1 Peter 1:17-25