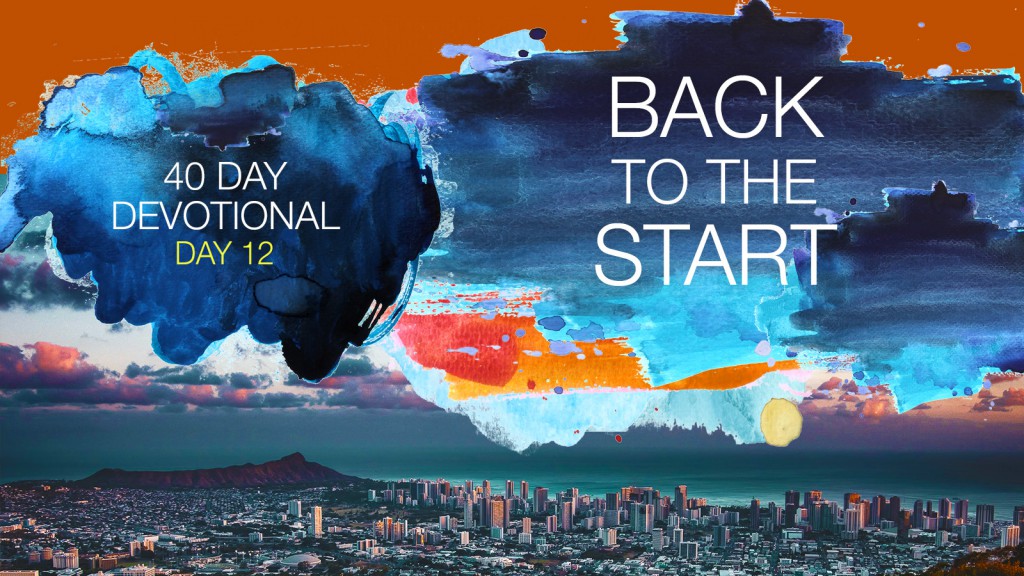 "If you listen obediently to the Voice of GOD, your God, and heartily obey all His commandments that I command you today, GOD, your God, will place you on high, high above all the nations of the world. All these blessings will come down on you and spread out beyond you because you have responded to the Voice of GOD, your God:"
‭‭Deuteronomy‬ ‭28:1-2 (MSG)
From the moment God created man, God blessed him. It is our original design to experience and live in that blessing. Everyday, we have the opportunity to go back to the start, an opportunity to go back to Gods original design, plan and purpose for our lives. What are you doing with this opportunity?
The sin that Adam committed in the garden led to humanity being separated from God. But because of the love that God has for us, He provided a way we can have an intimate fellowship with Him once again. That way is through His Son, Jesus. We have been brought back into intimate fellowship with God.
Psalm 27:8 (AMPC), "You have said, Seek My face [inquire for and require My presence as your vital need]." It's in the secret place, the place of intimate fellowship with God, that we receive the blessing. Every need is meet in the secret place. It's in the secret place where we receive strength and encouragement.
SOMETHING TO THINK ABOUT
I had just received notice that a few of my co-workers and I would be getting laid off because of downsizing our operations at work. It was at that moment that fear tried to grip my heart and cause me to react in that fear instead of responding in faith. We were about six months away from the layoffs. Those six months were some of the most intimate times I had with the Lord. It was in seeking His face that He kept reminding me of His promises. God reminded me that He is my provider and that I shall not fear. It was the Word of God that sustained me and helped me to stand strong. Confessing His Word daily over my life, even though things didn't look good, began to change my view of things. There was such a confidence in who God was to me, that my prayers shifted from focusing on myself to praying and interceding for my co-workers and their jobs. When the time came for the layoffs, we were informed that no one was going to be let go. Supernaturally God intervened and saved all of our jobs. When we choose to obey God, no matter what the circumstances are, He promises that His blessing will come upon us and overtake us. (Sean Wela)
TODAY'S DECLARATION
"I live in the blessing because I fully obey the Word of the Lord."
TODAY'S BIBLE READING
Old Testament: 1 Chronicles 26-28; Psalms 136
New Testament: Luke 9:37-50; 1 Thessalonians 2:1-9