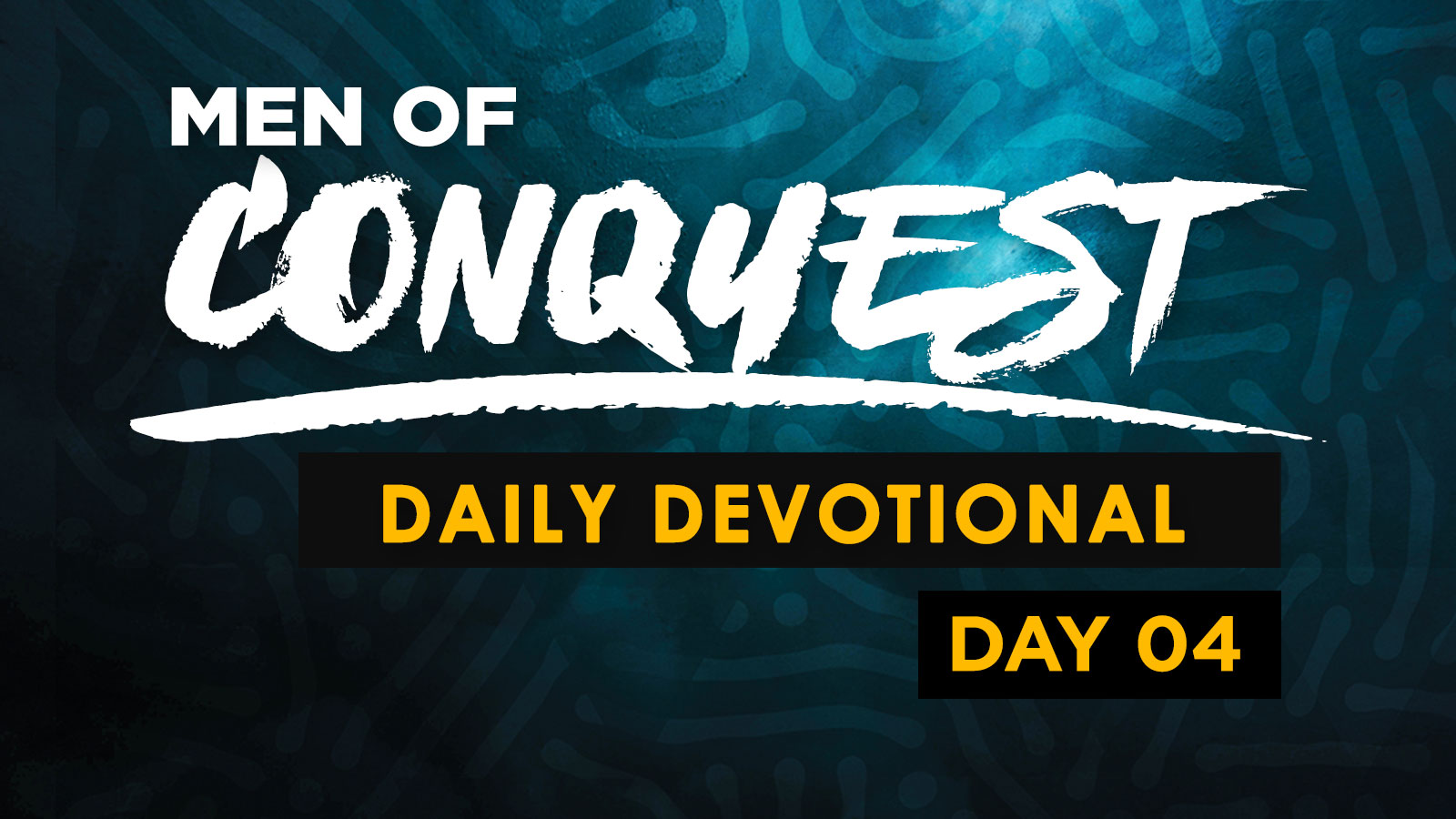 "So David and his men came to the city, and there it was, burned with fire; and their wives, their sons, and their daughters had been taken captive. Then David and the people who were with him lifted up their voices and wept, until they had no more power to weep. And David's two wives, Ahinoam the Jezreelitess, and Abigail the widow of Nabal the Carmelite, had been taken captive. Now David was greatly distressed, for the people spoke of stoning him, because the soul of all the people was grieved, every man for his sons and his daughters. But David STRENGTHENED HIMSELF in the LORD his GOD. Then David said to Abiathar the priest, Ahimelech's son, 'Please bring the ephod here to me.' And Abiathar brought the ephod to David. So David INQUIRED of the LORD, saying, 'Shall I pursue this troop? Shall I overtake them?' And He answered him, 'PURSUE, for you shall surely OVERTAKE them and without fail RECOVER ALL.'"
1 Samuel 30:3-8 (NKJV)
It's a fact that at some point in our lives, we will face some of life's toughest challenges! For some, it could be conflict in their marriage or relationship. For others, it can present itself as a dramatic shift regarding their finances due to a layoff on the job. Then there are those who hear a negative doctor's report regarding their health. There are many who find themselves at a fork-in-the-road and become indecisive or succumb to fear and discouragement simply because of the lack of knowledge and conviction.
David was known as one of the greatest kings in Israel. He was described as a man after God's own heart. He fought bravely in seemingly impossible looking situations and won the battles for the Lord. He was surrounded by valiant men of war that gave his kingship strong support. David became a great king because he was FORGED in the fiery trials of life but yet never wavered regarding his conviction in serving the Lord in his purpose.
We have a glimpse of how David responded to one of the greatest challenges he faced in life. His family had just been kidnapped and he was robbed of everything he owned. The men under his charge were greatly sorrowful because they too had suffered a great loss. They even began to contemplate turning against him because they felt that he was to blame. At a time when many would have given up and thrown in the towel, David strengthened himself in the Lord his God.
God's presence and His Word is the answer. Through Christ Jesus we can accomplish anything! No matter how dark the situation may be, look to Jesus! He is the Author and Finisher of our faith! At a time when David needed a miracle, he looked to God and inquired of the Lord. No matter what you are contending with today, hope is not lost! With God, nothing is impossible! Strengthen yourself in God's presence and give Him an opportunity to intervene. Place your absolute trust in Him alone. The fiery trials of life that we face molds us into the mighty men of God that we have been destined to be, if we place our faith in Jesus.
In 1 Peter 4:12-14 (MSG), the Bible states, "Friends, when life gets really difficult, don't jump to the conclusion that God isn't on the job. Instead, be glad that you are in the very thick of what Christ experienced. This is a spiritual refining process, with glory just around the corner."
SOMETHING TO THINK ABOUT
Taking on the right perspective is so key when you are going through tough challenges. You must choose between two paths. You can either allow the negative experience or circumstance to overwhelm your emotions or embrace the promises of God's Word and place your faith in Him. They produce completely different results. Choose to strengthen yourself in the Lord and draw from His wisdom. (Pastor Wally Matanza)
TODAY'S DECLARATION
"Father, I ask that you help me take on the right perspective regarding my circumstances. I humble myself and acknowledge my need of Your intervention in my life. I declare that I can do all things through Christ who strengthens me! With You on my side, I am persuaded that hope is not lost. I choose to speak the language of faith! Thank You, Lord that You always lead me into victory! In Jesus' Name. Amen!"
TODAY'S BIBLE READING
Old Testament: Jeremiah 7-9; Ecclesiastes 3:1-15
New Testament: John 1:35-42; James 2:1-13