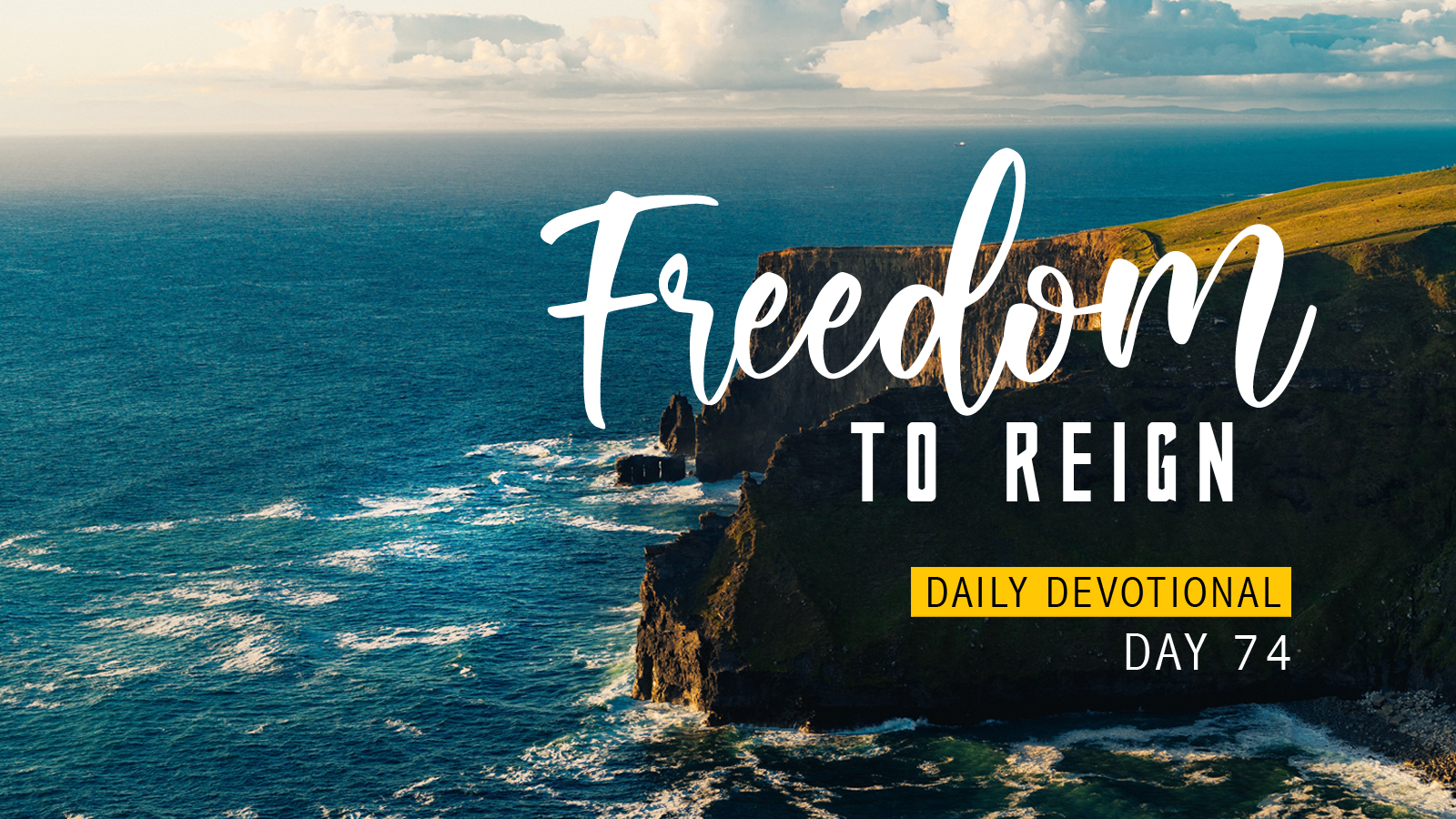 "Most blessed is the man who believes in, trusts in, and relies on the Lord, and whose hope and confidence the Lord is. For he shall be like a tree planted by the waters that spreads out its roots by the river; and it shall not see and fear when heat comes; but its leaf shall be green. It shall not be anxious and full of care in the year of drought, nor shall it cease yielding fruit."
Jeremiah 17:7-8 (AMPC)
This verse speaks of a tree that continues to remain green and full of fruit, despite the harsh circumstances. The source of life for the tree is not found in the external conditions, but instead, underground in its root system. These roots are deep, wide, well connected, and supplied daily by a river of water.
Our Father in heaven sent the Holy Spirit to be that living water for us to draw from every day. The Holy Spirit lives on the inside of every believer. He strengthens us, empowers us, helps us, comforts us, leads and guides us according to God's will. God's will is that we would remain strong in our faith, full of peace, and obedient to His Word. We are not in this alone.
Plant yourself in the Word. Plant yourself in prayer. Plant yourself in worship. Plant yourself in watching service online. Plant yourself in a Life Group. Plant yourself in Life Class and Destiny Training. The enemy sends a spirit of fear and anxiety to try to uproot us from our one true source. Instead, allow your roots to grow wide and deep in God. Allow Him to be "The" Source of your hope and confidence, and you will not cease to yield fruit.
SOMETHING TO THINK ABOUT
I work for a fast-paced, technology company that is constantly evolving and making changes. During my career, my position and entire department I worked for was eliminated nationwide…twice! Both times, I received the news while I was on vacation and with no warning that this was coming.
After getting off the phone, the spirit of fear tried to grip my heart and get me to react in the natural, but the Holy Spirit was quick to remind me of the promises found in Malachi 3:10-12. As a tither and generous giver, I knew I was protected. I believed that God was my Source and this job was only a resource. I started thanking God for His supernatural blessing, protection, and increase in my life. My family could tell that something wasn't right, and when asked what the phone call was about, I simply replied, "All is well." When I returned from vacation, I was told that they decided to create a new position just for me with an increase of pay!
I thank God for His grace that helps us to stay planted at Word of Life, for pastors that equip us with the truth of His Word, for Life Group Leaders who disciple us to grow strong roots, and for the G12 Vision that empowers us to bear fruit. (Calvena Sautia)
TODAY'S DECLARATION
"I am free and fearless because I believe in, trust in, and rely on the Lord. I remain planted in the House of God and draw my strength from the Holy Spirit that lives in me."
TODAY'S BIBLE READING
Old Testament: Jeremiah 32-34; Ecclesiastes 10
New Testament: John 4:27-42; 1 Peter 1:1-9