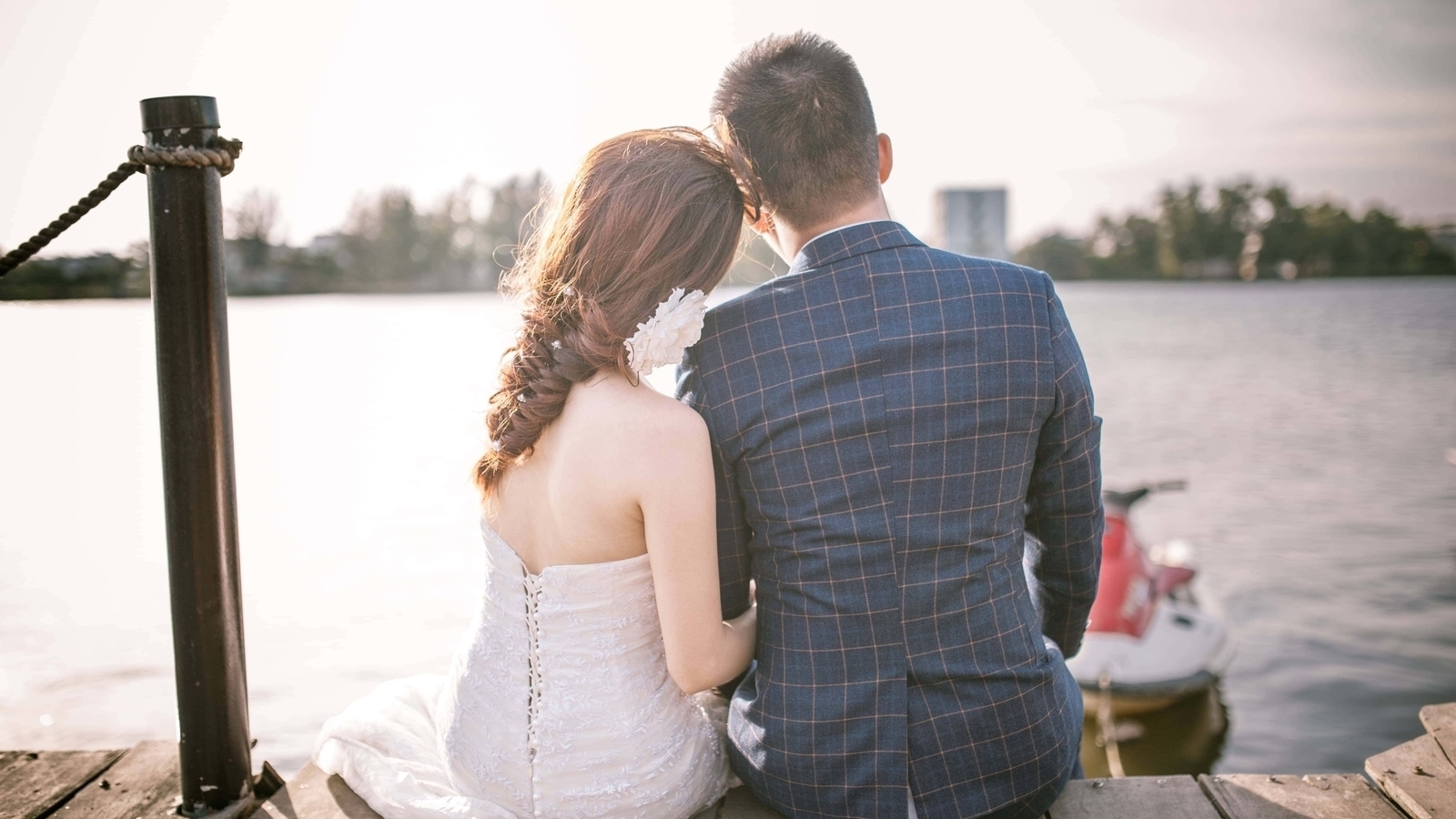 "It is not good for the man to be alone. I will make a helper suitable for him."
Genesis 2:18
God created the first couple so that they could have companionship. It was the reason why God gave man his partner. This is why, when most couples know each other and share time together, they feel an attraction that then leads to them to get married. They want to spend the rest of their life next to the person with whom they feel such a close connection.
Genuine love is total surrender, where a person is willing to give everything for the one they love. When there is true love in us, we will strive to make the other person happy, because love gives all. Here are some principles to help you to enjoy love:
1. Allow God to choose your spouse.

"Then the LORD God made a woman from the rib he had taken out of the man, and he brought her to the man." (Genesis 2:22). Jehovah himself replied to Samuel: "…people look at the outward appearance, but the LORD looks at the heart" (1 Samuel 16:7).

Giving the Lord the right to choose your partner, instead of doing it ourselves, is one of the greatest blessings.
2. Marriage is the extension of divine character.

'Then God said, "Let us make mankind in our image, in our likeness, so that they may rule over the fish in the sea and the birds in the sky..."' (Genesis 1:26).

The purpose of marriage is that God's character is reproduced through family. God is a three-in-one being, (Father, Son and Holy Spirit). Within the Trinity all three always live in perfect harmony. When family was established, God placed His character in each one of the members of that family. He did this so that there would always be complete harmony amongst the man, the woman and the children.
3. God wants to bless us through marriage.

'God blessed them and said to them, "Be fruitful and increase in number..."' (Genesis 1:28).

God called them Adam and Eve, and blessed them both. For a long time Adam was alone. He was required to live in a time of singleness and God didn't bless him during this time; only later when he had his partner. God's blessing is complete as it covers the spiritual, economic and physical areas of your live. It is essential that God's full blessing is there in any marriage.
4. God wants there to be transparency in marriage.

"Adam and his wife were both naked, and they felt no shame" (Genesis 2:25).

Men must have an open heart before their wives, and women must not keep any secrets from their husbands. Both spouses must conduct themselves with complete openness, doing nothing that is hidden from each other.
5. God wants each man to lead his home

That's why Apostle Paul said, "For the husband is the head of the wife as Christ is the head of the church, his body, of which he is the Savior" (Ephesians 5:23).
6. God wants you to prepare an atmosphere that enables and promotes the spiritual development of your family.

An atmosphere is created by words, attitudes, thoughts and gestures. Let's determine in our hearts to make our home a home a little piece of paradise on earth.
SOMETHING TO THINK ABOUT
"I was 23 years old when I met Luis Eduardo, who went on to become my husband. We met in the company where we worked. He seemed like a young man who was full of life, and he had a great sense of humor. As my temperament tends towards the phlegmatic (calm, unemotional), it seemed that he was the very part I was missing, I found his boundless life and joy-of-living very attractive.
After we began a relationship, I got to know that there was another side to him. I came to realize that he was on drugs. Every night we would take the dog out for a walk and each time we got to the park, he always paused to smoke. However,, that smell was not familiar to me. I asked him, "Lucho, you smoke right?"
"Yes of course I smoke, but it's just a normal cigarette."
I started enquiring deeper and my eyes were opened to reality. Living together with him was no easy thing. He became aggressive and violent to the point where he mistreated me and punched me so hard that he disfigured my face. He grew so volatile that our home became like hell. The drugs and alcohol he was addicted to continued to feed his bad character.. Eventually, I couldn't take it anymore, so I decided to move out and went to live at my parents' house. Later, I learned that he had begun a relationship with a young woman who also took drugs and became pregnant. This made him reflect and weigh up whether or not it was worth losing his family just to sustain a lifestyle that he knew would not last long. This realization in turn motivated him to work so he could move on in life and he was able to continue his studies. Around this time he met someone who in the past used to be his partner in many different vices. However, this person's life was now completely transformed into what was practically angelic behavior! After he shared his experience with Jesus, Luis Eduardo asked for his help as he felt powerless to leave the world of drugs. He was wandering the streets, sleeping under bridges and hiding in the sewers. This friend's answer was to invite him to a three-day Encounter and this was what God used to transform his life as well as the lives of other members of his family. Thanks to Jesus coming into our home, salvation, peace, joy and a great desire to serve God with all our strength also came. We have a great debt of gratitude to our God." (Etelvina Ríos)
TODAY'S DECLARATION
"God's hand is with me, guiding me to build my family."
Today's post is an excerpt from Pastor Cesar Castellanos' book, Declarations of Power for 365 Days of the Year: Volume Four.
TODAY'S BIBLE READING
Old Testament: Hosea 9-12; Job 27
New Testament: John 15:1-8; Revelation 2:18-29