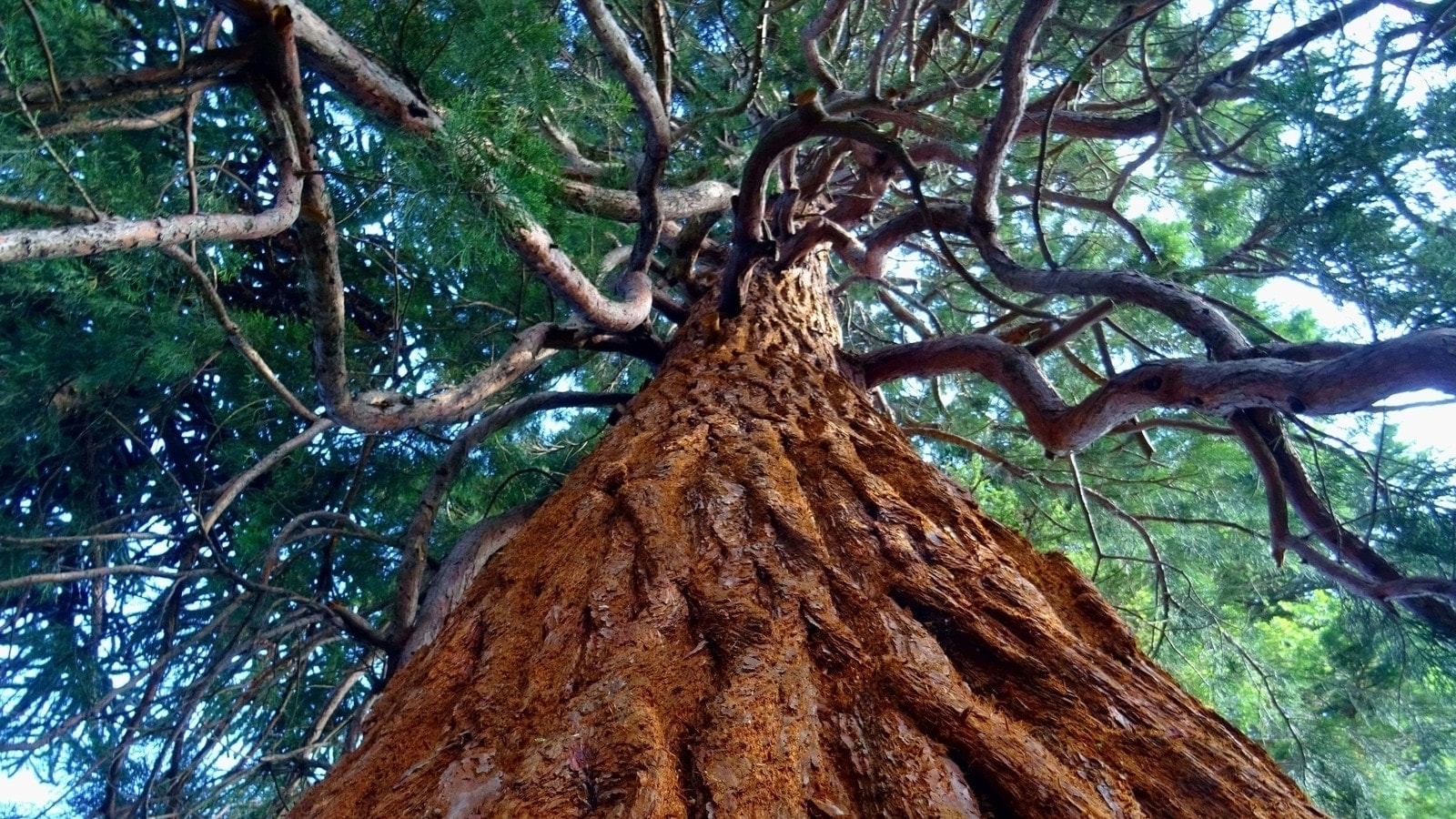 "Surely your goodness and love will follow me all the days of my life, and I will dwell in the house of the Lord forever."
Psalm 23:6
God speaks of blessings that are trying to reach us. What does this mean? That in order to gain the blessings, the Lord first has to prove that we truly live according to His Word. If we submit to the teachings laid down by Him, and if we do what He tells us, then God will command His blessings to follow us and to reach us.
We all know that there are two main opposites: good and evil. Some are naively trapped by trickery and end up enslaved by the enemy. However, those who turn their eyes toward God are released, restored and incorporated into His family. It was God who blazed the trail ahead of time, so that we can live in the light of His Word, because it leads to the fullness of the blessing.
King Solomon said, "Like a fluttering sparrow or a darting swallow, an undeserved curse dose not comes to rest" (Proverbs 26:2). The curse does not come randomly upon people; it comes upon someone's life when they open the door. Thank God that Scripture teaches that every argument against us has been canceled through the redemptive work of Christ on the Cross of Calvary. "Having canceled the charge of our legal indebtedness, which stood against us and condemned us; he has taken it away, nailing it to the cross" (Colossians 2: 14). And in his letter to the Galatians, the Apostle said, "Christ redeemed us from the curse of the law by becoming a curse for us, for it is written, 'Cursed is everyone who hangs on a tree'" (Galatians 3:13).
Every believer should be aware of the fact that, in this world, we are in open warfare with the forces of evil. They operate through arguments that human beings allowed in through mistakes made in the past. But every plague, every curse, every disease and every sorrow fell upon the body of the Lord Jesus. At the Cross, the work of darkness was broken. I still maintain that if there is one thing that believers should guard at all times, it is the mind, because it is the primary target of the enemy. The fiery darts of the adversary are aimed directly at human thinking. Our thoughts are like seeds and the mind is like fertile ground. If the believer has poor motives, the mind becomes ripe land for the seed of evil to be planted. This way, over the years, it will germinate and produce evil fruit. Nothing that happens to each of the God's servants is by chance. Throughout each test, the Lord always leaves us with a great lesson and gives us, in time, an even greater blessing.
SOMETHING TO THINK ABOUT
My son suffered for over a year without being able to breath well. As we saw no improvement, we asked for an appointment with the otolaryngologist. Upon examination, he said, 'I have to immediately refer your son to a hospital because he has a tumor, a vascular nasoangiofibroma in his right nostril. So, we have to operate as soon as possible.' He had two operations, one for a clot in each artery around the tumor and the second to remove it. There was a high risk because my son was allergic to the chemical that was used in the surgery. He could have suffered a fatal cardiac arrest during surgery. The hours went by agonizingly, one by one, but God told us that he had everything under control. The day came for the first intervention and he emerged from surgery, completely fine. But they still had to intervene again in 48 hours. The risk was even greater; due to the proximity of the tumor to his brain, he could bleed to death or there could be other complications that would leave him blind or dumb, or maybe even paralyzed.
There was no positive news regarding the last surgery. Camilo Andres belongs to the dance group with Manuela Castellanos. I spoke to her before the surgery to tell her what happened and gave her a handkerchief so that Pastor Castellanos could pray over it. Days later, Manuela visited my son to pray while placing the handkerchief in the affected area. After that, there were days of prayer and God continued to strengthen our faith. Camilo came out of surgery alive! He was taken to intensive care. His face and his tongue were very swollen. He was bleeding from his eyes, mouth and nose, his body did not move because he was in a coma. Manuela was in Miami and Sara in the Philippines, however, they continued to support us by interceding for him with members of the church where they were. The first and second days he continued to bleed. The third day, he was even more swollen because his body could not remove the fluid. The fourth day, his blood pressure was very unstable. The normal is around 120/80, but his blood pressure was at 240/135. The fifth day, he was urinating blood. Day six, he was still in a coma. The machines did 70% of his breathing for him. That night when we went to the house, we prayed as a family and believed in the words that God had given to us. We had visualized that the miracle had already come true. The next day, which was the seventh day after his surgery, we went to the hospital. I went to the intensive care and my son had woken from the coma. His body had stabilized and was sitting up, eating. When he saw me in the distance, he raised his hand to greet me. It was the happiest day of my life. God is faithful." (Clara Ines del Castillo)
TODAY'S DECLARATION
"I know the goodness of God. His mercy and His love lift me up and guide me towards horizons of conquest."
Today's post is an excerpt from Pastor Cesar Castellanos' book, Declarations of Power for 365 Days of the Year: Volume Four.
TODAY'S BIBLE READING
Our Bible Reading Plan gives 25 daily readings per month. There is no scheduled reading for today. You can use this time to catch up on any readings you may have missed, or read through previous passages again.