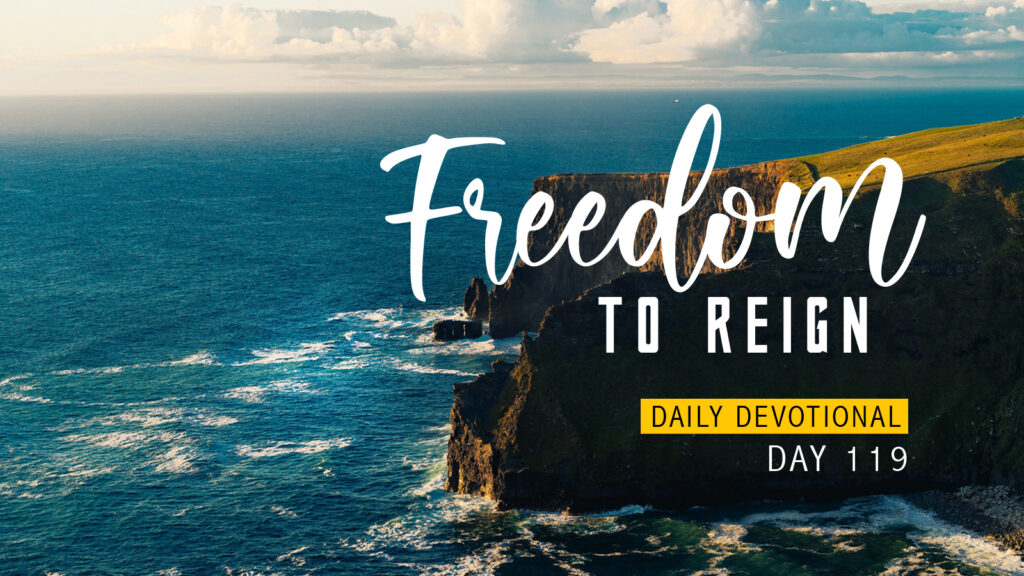 Today's Bible Verse
"I call heaven and earth as witnesses…I have set before you life and death, blessing and cursing; therefore choose life, that both you and your descendants may live; that you may love the Lord your God, that you may obey His voice, and that you may cling to Him, for He is your life and the length of your days; and that you may dwell in the land which the Lord swore to your fathers, to Abraham, Isaac, and Jacob, to give them."

Deuteronomy 30:19-20 (NKJV)
The Power to Choose
Every day we are faced with the power to choose life or death, blessing or cursing. We are given the power to choose to do our devotions, pray, attend service, attend monthly prayer week, participate in Life Group, go to classes, or reach out to someone in need. We have the power to choose to be discipled and learn the word of God, so we can help others. We can also choose to live life the same…with no change, no miracles, no breakthrough!
Some Christians defer their responsibility to choose. They let others make their choices, determining how they live, what they say, how they conquer, how they walk in love and forgiveness, and so on. But here's the bottom line—the responsibility to choose cannot be deferred. Such is true with the choice to change. The decision to change is not always an easy one, but once change is conquered in faith, it can open doors of opportunities beyond our wildest dreams!
I am reminded of Ruth and Orpah (Ruth 2:6-16). They both had the power to choose. They were presented with the same scenario—choose life or death. One chose to step out by faith (life); the other chose to return to where she came from (death). One had vision. The other had no sight. One left a legacy. The other, we never hear from again.
I want to make the right decisions every day. I understand the impact of my choices on my life, my marriage, my finances, my health, my family, my lineage, and my generation! I choose every day, to make a deliberate, intentional decision to choose life, the life of the Word, the life of faith, the life of vision and discipleship. I choose the life of prayer, the life of giving, the life of consistency and commitment because I want to offer Jesus to a lost and hurting world!
Something to Think About
There is a beautiful girl in my Life Group. She is a 21-year-old college student from another state. We met right before we closed the doors to the church (because of Covid-19). She was at the crossroads of choosing life or death, to follow Jesus or return to the world. This was a critical time for her. Pastor Kuna, Nicole Silva (leader of Gen One), and a few others were praying and believing with me for her breakthrough. She made the decision to follow Jesus. After a prayer of rededication, we continued to stay connected. Since then, she has not missed a single life group, prayer time, or other meetings. She is a consistent tither and a generous giver, and she has experienced miracle after miracle. Even during this time, as a 21-year-old college student, she has experienced financial increase, and she has used part of that increase to bless others in need. (Pastor Donalee Pang)
Today's Declaration
Today, I choose life over death, blessing over cursing, and I choose to love the Lord my God and serve Him only. I will cling to Him and the Word of God, for it is my life and length of days to all those around me, now and forever.
Today's Bible Reading
Our Bible Reading Plan gives 25 daily readings per month. There is no scheduled reading for today. You can use this time to catch up on any readings you may have missed, or read through previous passages again.