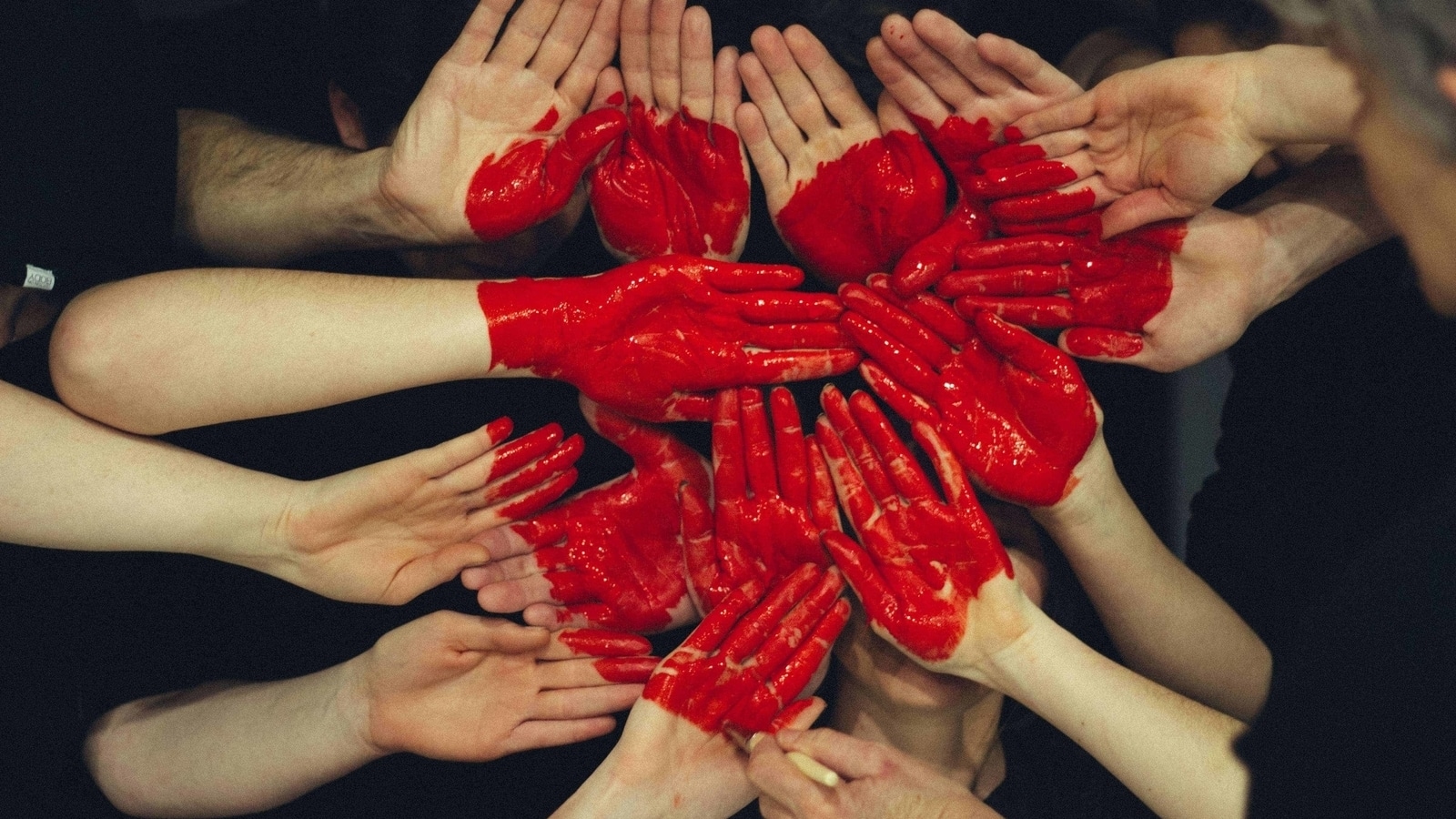 "He must become greater; I must become less."
John 3:30
On a trip to China, Dr. Norman Vincent Peale passed a tattoo parlor. A certain inscription that was tattooed on peoples' bodies caught his attention. It read, "Born to lose." After realizing what it meant, he asked at once "Are there people who would actually allow this to be tattooed on their bodies?" The artist answered, "Yes, some do it." Doctor Peale said, "My mind cannot conceive the idea that anyone could have this inscription engraved in their body." Then he was told, "Before the tattoo is imprinted on the skin, it had already been tattooed in their minds."
Kathryn Kuhlman, a woman whom God used with power through preaching the Gospel and healing many people, used to say, "God uses my nothingness." She understood the importance of emptying herself, in order to allow the power of God to flow. And when we do that, the Spirit of the Lord will write on our foreheads in large print, "God's private property."
In the days of the Apostle Paul, there was a Jew called Seven Sons of Sceva, as well as the chief of the priests who would go around performing ritual exorcisms. They tried to use the name of the Lord Jesus in their incantation to cast the demons out of a man saying, "'In the name of Jesus whom Paul preaches about, I command you to come out.' One day the evil spirit answered them, 'Jesus I know, and Paul I know about, but who are you?' Then the man who had the evil spirit jumped on them and overpowered them all. It gave them such a beating that they ran out of the house naked and bleeding" (Acts 19:13-16).
In the Spiritual realm, angels and demons can see what people have in their lives. Someone who feels defeated and miserable will attract demonic powers to oppress them. Those who surrender their lives to God will even deserve the respect of evil spirits. Paul was one the greatest preachers in the history of Christianity and he was given this respect. After experiencing the revelation of the Cross he said, "It is no longer I who live, but Christ lives in me" (Galatians 2:20). This was like him saying, "If you come to me trying to find the old Saul of Tarsus, don't look for him in this body, rather go to find him at the Cross of Calvary, but if you want to know Jesus, come to me and I will show Him to you."
Paul had completely given his life over at the cross of Christ. He had been able to offer his life on the altar of the Lord, and the invitation he is making to Christians today is to do the same, "Therefore, I urge you, brothers and sisters, in view of God's mercy, to offer your bodies as a living sacrifice, holy and pleasing to God—this is your true and proper worship" (Romans 12:1).
SOMETHING TO THINK ABOUT
We human beings are not in this world because we have been defeated. On the contrary, we have had to face many obstacles. First, we had to beat millions of sperm that were racing next to us, and we won against them all. Then we had to wait on the divine grace to see if our parents would not pull us out of the race by the means of abortion. Our entrance into the world was really to receive our gold medal for the tremendous victory we had achieved. We had already overcome before we were even born, and we definitely have the victory now that the Giver of Life, Jesus of Nazareth is on our side.
TODAY'S DECLARATION
"I have absolute certainty that the Lord has placed a mark on my heart, which declares that I belong to Him and it reads, 'God's private property.'"
Today's post is an excerpt from Pastor Cesar Castellanos' book, Declarations of Power for 365 Days of the Year: Volume Two.
TODAY'S BIBLE READING
Old Testament: 2 Samuel 3-4; Psalms 108
New Testament: Mark 14:1-11; 2 Corinthians 12:11-21