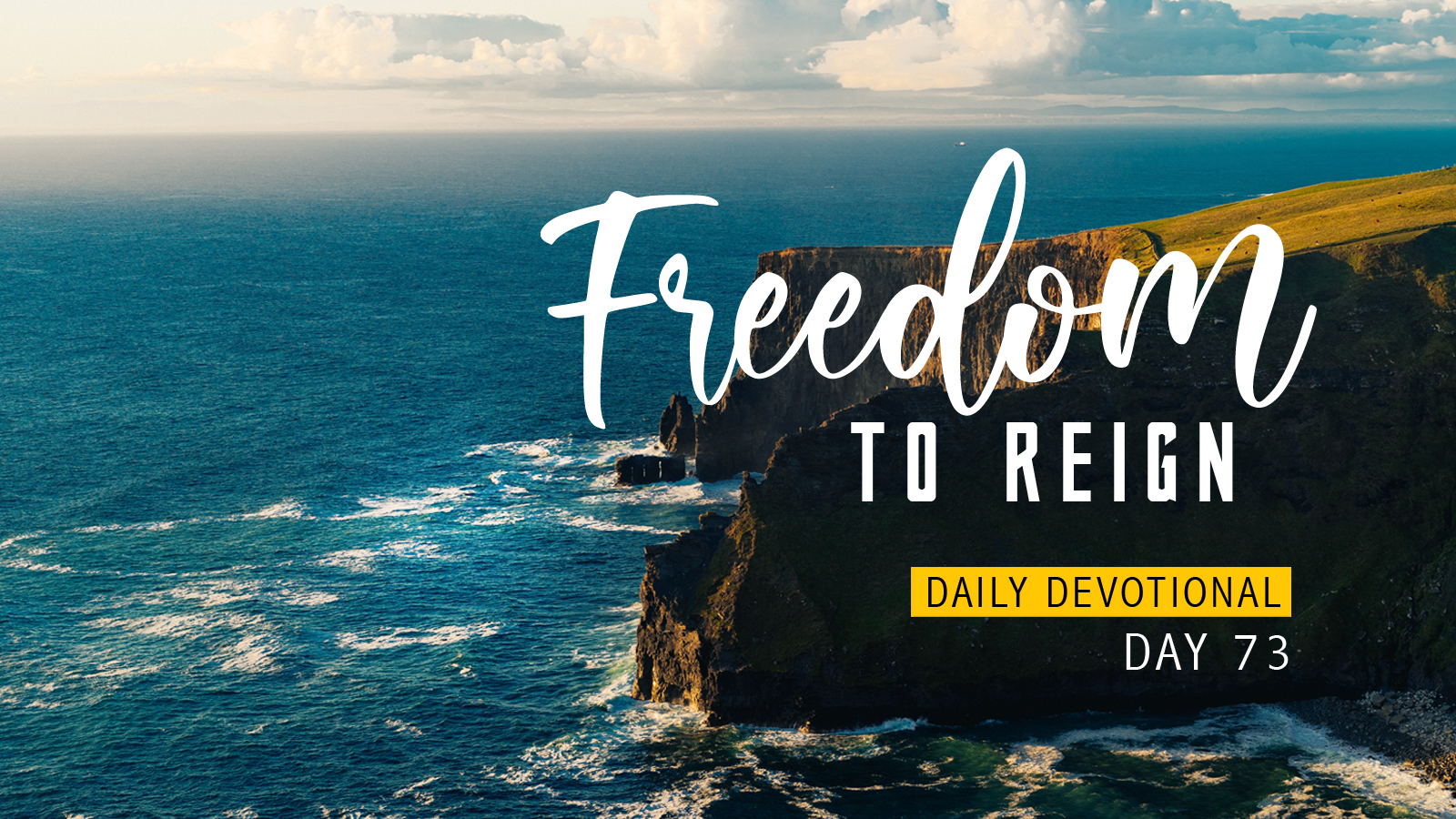 "Whenever I am afraid, I will trust in You. In God (I will praise His Word), In God I have put my trust; I will not fear..."
Psalm 56:3-4 (NKJV)
David was in a time of mental distress, peril of death, threatened and in exile. Some say that this was written at the lowest point of David's life. He was alone, desperate, afraid – and not thinking very clearly. He was running from King Saul and sought refuge temporarily in the land of the enemy, Gath. In doing so, he would leave the promise land, and he would be placing himself beyond the bounds of God's divine protection and in the mercy of the enemy. This spelled serious trouble for David.
The young man who killed the lion and the bear, who killed Goliath, and was a successful young captain in Israel's army, did not deny the presence of fear as he was running from Saul and King Achish of Gath (1 Sam 21:12-13). Fear was so heavy upon David that he writes, "The sorrows of death compassed me, and the floods of ungodly men made me afraid" (Psalm 18:4 KJV).
The man after Gods own heart was confronted with fear and temptation to be afraid. Yet he knew what to do in the face of fear. That is to boldly proclaim His trust in God, "I will trust in [God]." Trust and confidence in the Lord was his antidote against all fear. It was his trust in God who is unchangeable in His love, his trust in God who is everlasting in strength, his trust in God who is faithful and true. It was this trust in God that caused him to be free and fearless.
David encourages us that trust goes hand in hand with, "I will praise His Word." In the midst of the declaration of his trust in God, David calls attention to the praiseworthiness of God's Word. His trust wasn't a blind hope, or a wish cast up to heaven; it was based on God's divine character and Word. He placed his trust upon the integrity and authority of the Lord's Word for His life (1 Samuel 16:1-3). The Word of God anchored and sustained David through this turbulent season of uncertainty, fear and torment. His breakthrough was his confident trust in God and His Word; therefore, he went on to be crowned Israel's second king (2 Samuel 5:3-4).
SOMETHING TO THINK ABOUT
Some people struggle with trusting God because they feel like they have to know everything. They need to understand everything. They have to figure it all out first. In our humanity, many ask questions like, "I can't figure out why God allowed that?", "That doesn't make sense?", "How did that happen?", "If God is so good why did that happen?", "I don't understand why this happened?" It leaves them more confused and wondering without Gods peace.
Fifteen years ago, my son, Dylan, was born. Three years into his bright, energetic young life, he was diagnosed with autism. It forever changed our lives as a family in so many ways. It was tough. All the questions I mentioned above flooded my mind, but in the midst of it all, our family continued to trust in the Lord and not be anxious. Trust in the power of His Word (1 Peter 2:24). Trust in our loving God that He is good and His mercy endures forever.
Somethings here on earth we will never understand. 1 Corinthians 13:9 says, "For we know in part…" The AMPC says, "For our knowledge is fragmentary (incomplete and imperfect)." We won't know everything there is to know. We will never fully know or understand everything on this side of glory (Deuteronomy 29:29; Romans 11:33). In the meantime, let's, "Trust in the Lord with all our heart, and lean not on our own understanding; in all our ways acknowledge Him, and He shall direct our paths" (Proverbs 3:5-6). Trust that He is a good God and His mercy endures forever (Psalm 136:1).
Trust is knowing the One who knows it all. Trust is knowing that I don't have to understand it all. I will not try to figure it all out, but I will place my trust in the One who loves me and my family more than life. Let's trust God while He is solving our problem. He will take care of it. Let Go and let God. Trust that when things seem out of control, God is in control. He's got this.
Dylan is currently in high school and God is Good! Amen! (Pastor Fika Esau)
TODAY'S DECLARATION
"When fear comes against me, I will put my trust in You, Lord. When the enemy surrounds me, I will put my trust in Your Word. When I don't understand, I will trust You. For You are good and Your mercy endures forever."
TODAY'S BIBLE READING
Old Testament: Jeremiah 30-31; Ecclesiastes 9
New Testament: John 4:15-26; James 5:13-20