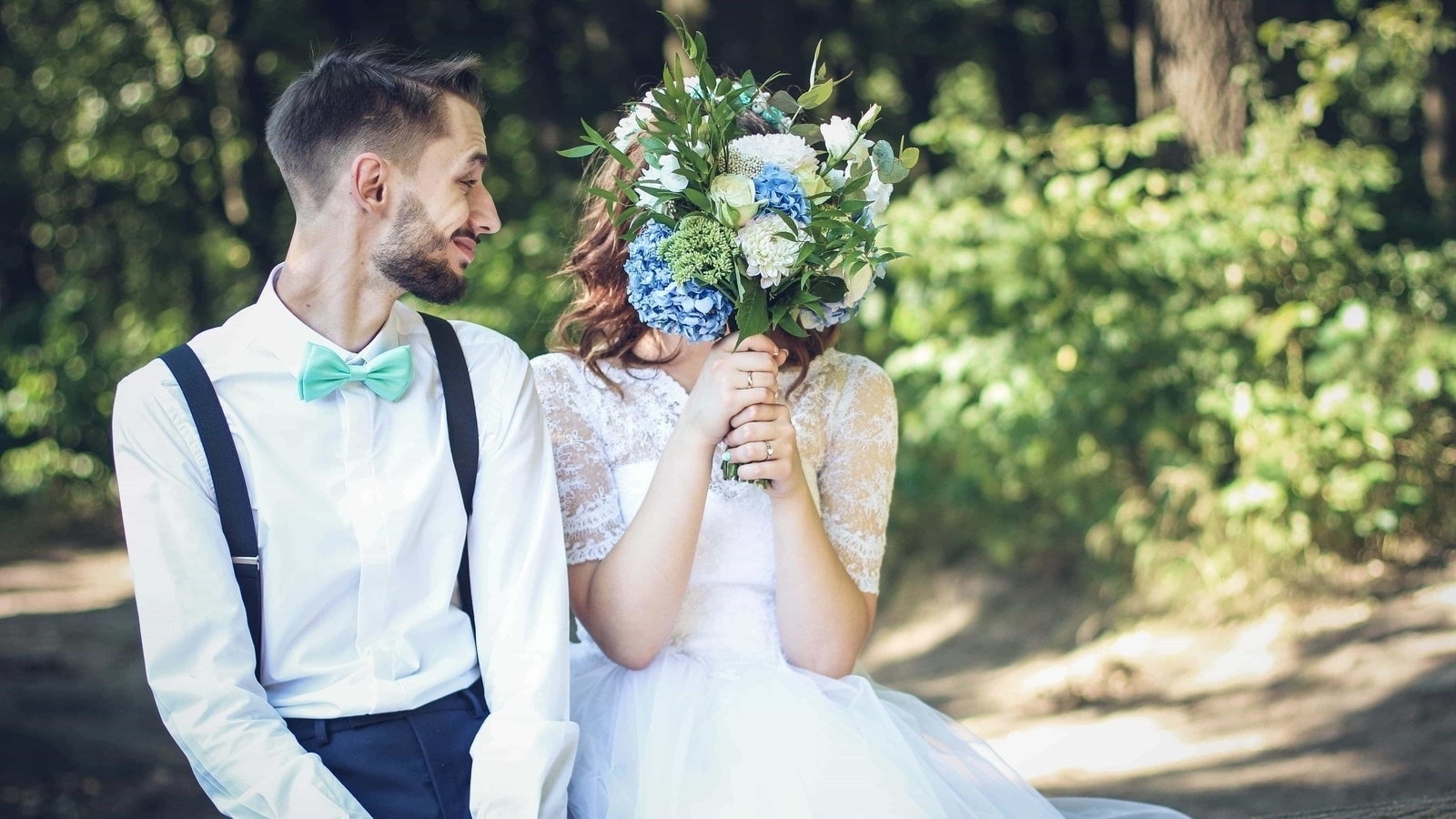 "That is why a man leaves his father and mother and is united to his wife, and they become one flesh. Adam and his wife were both naked, and they felt no shame."
Genesis 2:24-25
God created sexuality and brought it into existence. It is a fundamental part of a human being's life. All that God did passed the test and his stamp of approval was placed on it. After each step of creation the expression, "And God saw that it was good," was made to this effect. It is especially striking how, after the couple was created, God issued an exclusive seal or stamp when he said, "God saw all that he had made, and it was very good" (Genesis 1:31).
The serpent succeeded in sowing a seed of doubt in the first couple, which steered them into the wrong path, especially in the way they saw everything. This path lead them to enter into the Adversary's territory. Here they began looking at things and seeing them as the serpent had described them. Gazing at the forbidden fruit, the woman deeply desired to have it. So she ate from it and shared it with her husband, too. Her eyes were opened to a new 'reality'. They became conscious of their nakedness, so they sewed leaves to cover themselves and they hid when they heard God's voice.
The Lord wanted to know where had Adam received this information from about his sexuality. God asked him, "Who told you that you were naked?" There are only two possible sources you can receive understanding and insight from about your God-given sexuality. One is from your Heavenly Father himself, who does not change His view of you or his opinions about sex; the other comes from error accompanied by the enemy's seduction and deceit.
King Solomon said, "For this command is a lamp, this teaching is a light, and correction and instruction are the way to life, keeping you from your neighbor's wife, from the smooth talk of a wayward woman" (Proverbs 6:23-24). God's teaching is the right source for us and it gives us light. Every aspect of teaching that He has established regarding our sexuality is to instruct and protect us. Proverbs teaches us that the enemy is always lurking through the seduction of 'your neighbor's wife', or from the 'wayward woman', or the 'beauty of the prostitute.' One day, every person will be confronted by God and be held accountable for their actions. Even the first couple had to appear before him to explain their actions!
A couple approached me to talk after a couple's conference had ended. The man said to me, "Pastor, I have a problem which I've not been able to share with anyone and it's related to the sexual area." After listening to his struggle, we were able to reach the root of the issue. It had all originated in his childhood when a door to the demonic had been opened and it continuously troubled him. After this man was accountable to God for his actions, the curse that tormented him was removed from his life and he experienced a great deliverance.
Many people wage great battles in this area, without admitting that they need help; and that the best help comes from God alone. We must understand that those who decide to surrender to a life of sexual immorality generally end up alone and full of affliction. Wise king Solomon warned that it was better to walk away from the adulterous woman and not even go near the door of her house, because in the end there will only be crying when all our life and energy has been drained away. Then comes the regret and pain of not having received correction and discipline and of not paying attention to the voice of our teachers and mentors. This leads to the edge of ruin and the shame of having to face everyone.
SOMETHING TO THINK ABOUT
Allow me to share with you this letter that I wrote to my wife a couple of years ago:
The Delight of Your Kisses
"Your lips drop sweetness as the honeycomb, my bride, milk and honey are under your tongue." (Song of Soloman 4:11).
The two products of the promised land, milk and honey, are the same ones found in your kisses. My love, you are an unending source of sweetness. I enjoy every moment I can be with you. The first kiss we gave each other was like tasting that honey, and I thought that I could consume it all in a single instant. The second time I kissed you I had the same sensation. The honeycomb was there again. The third time it was the same thing and the last time that I kissed you I had the same sensation. Your kisses re-energize my soul and strengthen my spirit. Your kisses are my reward after a long day's work. Your kisses are my prize after waging great battles. Your kisses quench my thirst. Just one of your kisses is more refreshing than cold, fresh water on a hot day. Your kisses are like medicine that has all the components to heal any wound.
Your kisses are so refreshing that you make me long for them with all my heart. Although we've been together for so many years, I look at you and I find it incredible that you're by my side. And, every time you kiss me, I feel like the first time when I shouted for joy on the inside. I'm amazed that this extraordinary woman would have noticed me and responded in kind by opening even one of her treasures – her kisses. You decided to share them with me. Although the years have passed, it's like time has been frozen in that instant and that scene would repeat itself over and over again.
Thank you my love for sharing that treasure of your kisses with me. Thank you for having believed in me and for the way you express your generosity through your kisses every time you can. And that's what's beautiful in you - you always give and never get tired, because that is your nature. I love you and crave your kisses.
César Castellanos D.
TODAY'S DECLARATION
"I live in peace and security not fearing the future, because I obey the Word of God."
Today's post is an excerpt from Pastor Cesar Castellanos' book, Declarations of Power for 365 Days of the Year: Volume Four.
TODAY'S BIBLE READING
Old Testament: Hosea 13-14; Job 28
New Testament: John 15:9-17; Revelation 3:1-13
[osd_social_media_sharing]